Matthew 25:35-40
35 
For I was hungry and you gave me food, I was thirsty and you gave me drink, I was a stranger and you welcomed me, 36 I was naked and you clothed
 me, I was sick and you visited me, I was in prison and you came to me. 37 Then the righteous will answer him, saying, 'Lord, when did we see you hungry and feed you, or thirsty and give you drink? 38 And when did we see you a stranger and welcome you, or naked and clothe you? 39 And when did we see you sick or in prison and visit you?' 40 And the King will answer them, 'Truly, I say to you, as you did it to one of the least of these my brothers, you did it to me.' [1]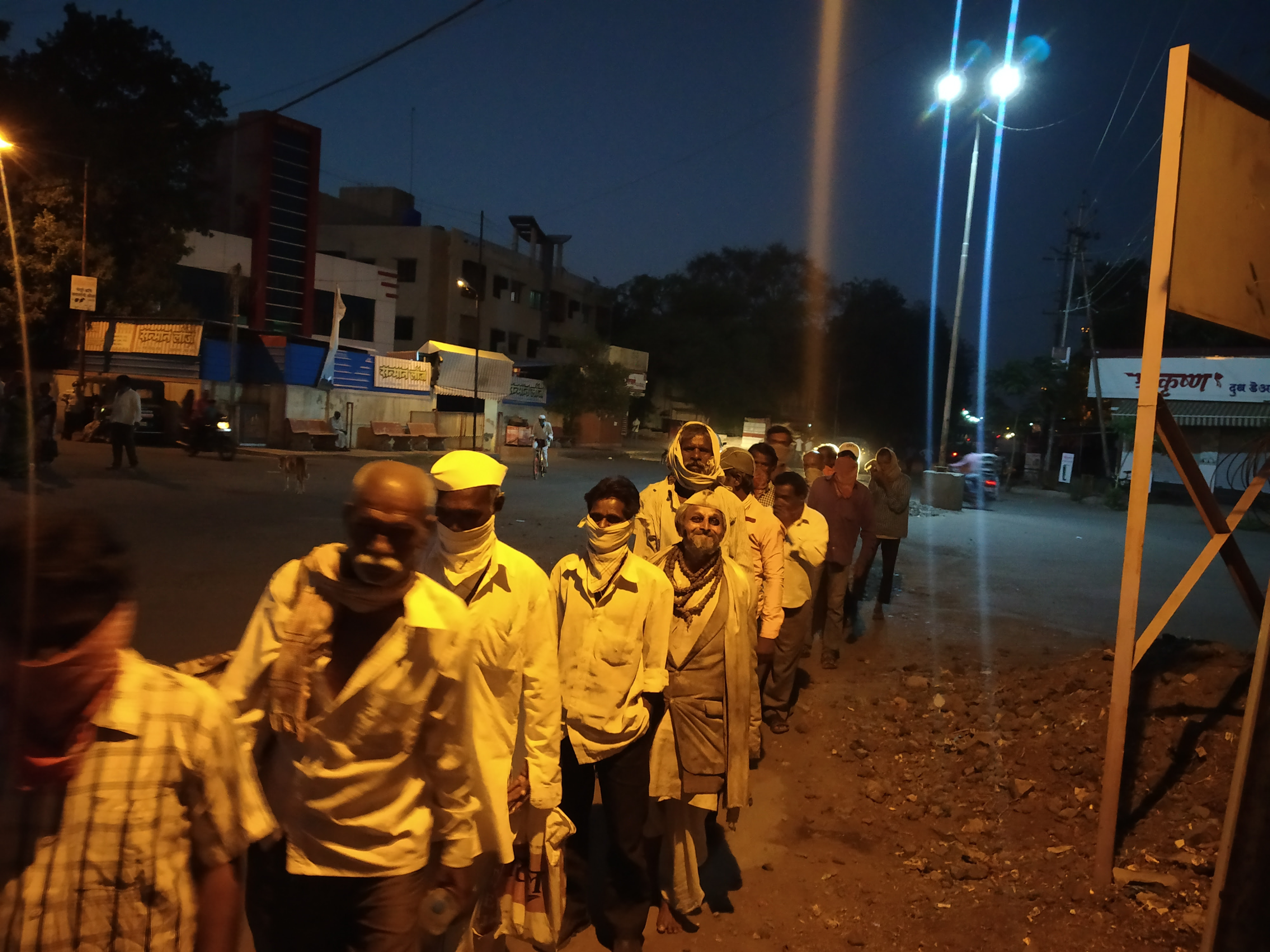 Thank you all for engaging in the great commission work with us. As representatives of our heavenly king on Earth, we are called to take care of the spiritual needs by sharing the Gospel as well as taking care of the physical needs of those around us. The pandemic has been a time when the folks that the Lord has entrusted to our care faced challenges of hunger and shelter. We are grateful to all of you as you stepped forward to help us meet this need through the delivering of food packets.
I am reminded of a story that was shared with me by one of our team
 members who ran into a local pastor at a traffic light late one evening. They had a conversation over a cup of chai. As they prayed together at the end of their time, our team member gave him a food packet of rations that would take care of his family for two weeks. The pastor was in tears as he shared that he had run out of food the previous day and did not have any money to buy any more but he did not want to ask for help. There are many stories such as these that you will hear of as we go forward. 
We are excited to show you, our supporters, some photos of the ongoing distribution of food packets in the impoverished communities that we serve. This is all possible because of your continued generosity and support. We plan to continue distributing as long as this is necessary for survival. We would like to thank all who have donated to Hands of Freedom.
Our ministry teams continue to serve our communities in these trying times. Your partnership with us enables us to reach hundreds of families with the light of the Gospel.
 "As you did it to the one of the least of these my brothers, you did it unto me."